Plans and Pricing
---
TrustedWill offers a variety of services and you can pick the plan that is best suited for your current needs - you can change your plan at any time. Life is constantly changing; you may get married or divorced, have children, start a business, or acquire assets you wish to have distributed in specific manner. TrustedWill is here to provide the tools you need to ensure your legacy.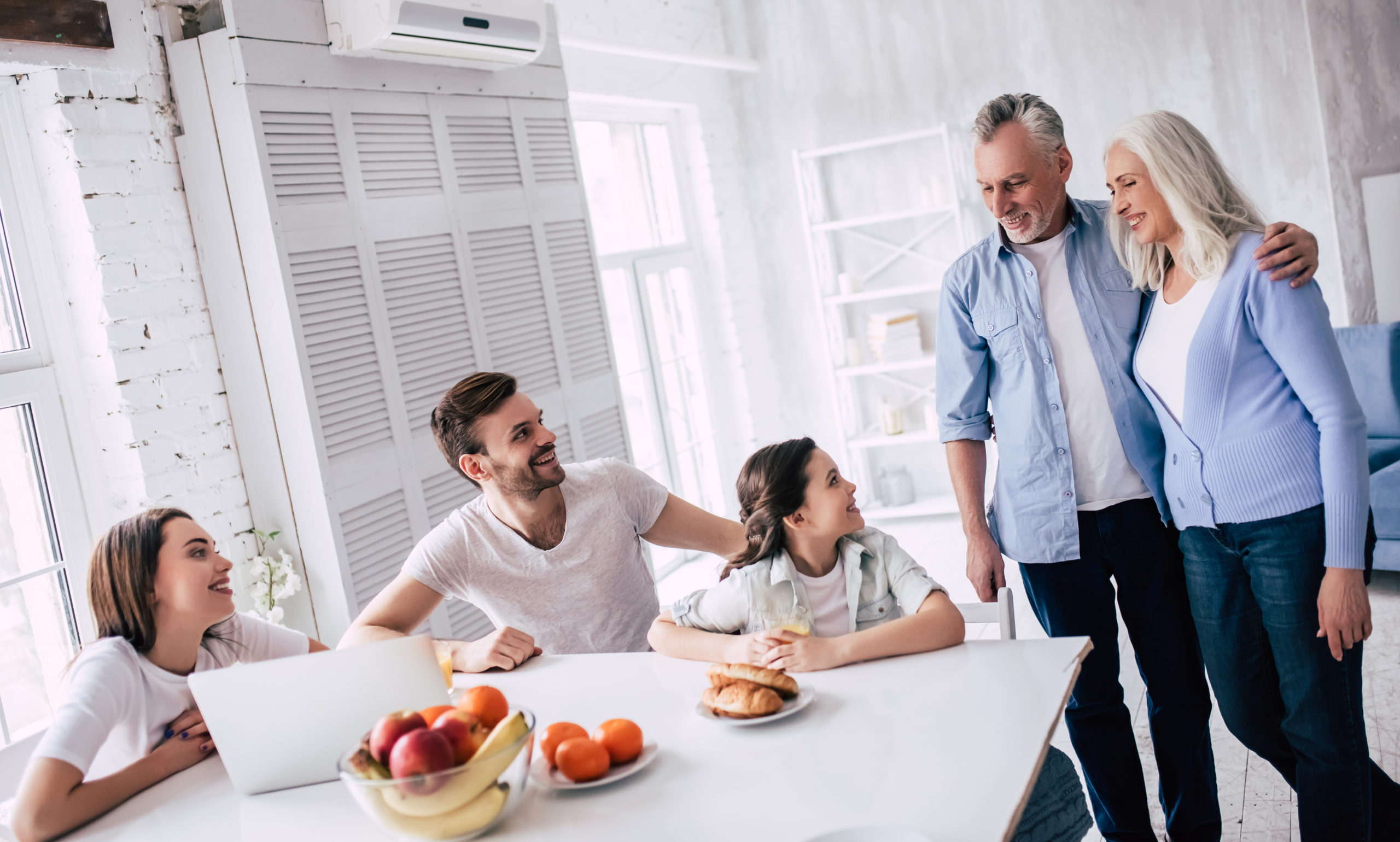 Choosing a Plan: There is no need to choose a plan right away. You can choose or change your plan at any time. We recommend opening a free account and trying our tools and services before committing to a plan. Opening a free account is truly free - it is not a trial and no credit card is required. Below is a list of our plan types for you to familiarize yourself with the services TrustedWill offers and our pricing if you do end up wishing to purchase access some of our advanced features.
TrustedWill offers tools to create a basic estate plan including a Last Will and Testament, a Durable Power of Attorney, an Advanced Health Directive, and Gardianship Directives (if needed). These tools are completely free of charge, and you will be able to download, save, and print these documents once they are completed. No credit card is required and there are no strings attached! As life becomes more complex, we hope that you consider our other service offerings to help ensure your legacy.
To get started, you will need to create an account. By creating an account, your documents will be saved so if you need to make changes in the future, you don't have to start from scratch. TrustedWill stores your documents so you can edit them and create new documents quickly and easily incorporating any changes you wish to make.
The Silver TrustedWill Plan is our most basic solution to ensuring your legacy. It solves several issues that commonly occur when your estate is being settled. You can upload your existing estate documents to our secure vault or create new estate documents using our free estate plan tools. Your documents will be digitally signed with a timestamp, encrypted, and stored in our digital vault. The next step is to set up your contacts. Your contacts are those people who should have access to some or all of your estate documents both before and after your death. For example, you will likely want your spouse or another close relative to have access to your power of attorney and your advanced heath directives anytime in the event you are incapacitated, and you will likely want to have your Will distributed to all of the beneficiaries after your death.
TrustedWill interacts with the Social Security Administration's database to discover when someone has died. This then automatically causes our systems to follow the instructions you have set in your account to give people access to the documents you wish them to have upon your death.
TrustedWill's Digital Vault allows you to set permissions on all of your estate documents that will determine WHO gets to have access to them, and, most importantly, WHEN.
The Silver Plan is $99 for the first year and then renews for $59 per year. Lifetime Renewals are available.
The Gold TrustedWill Plan includes everything offered in the Silver Plan, plus many other features. You can use our website or our iPhone or Android app on your phone to create a video recording of you reading your Will. You can also create posthumous videos to be stored and shared with your loved ones either upon your death or on specific dates (birthdays, anniversaries, etc.) after you die.
The Gold Plan includes 1GB of storage space in TrustedWill's Secure Digital Vault. This is enough storage space to create approximately 15 minutes of high-resolution videos. You can make multiple videos intended for specific people and choose when those people receive the video. For example, you can make a video for your Grandson or Granddaughter and choose to have it delivered to them on their 18th birthday, if you are no longer alive on that date. You can also use your Digital Vault Storage space to store important documents, such as life insurance policies. You will be able to choose when and who receives access to these documents.
The Gold Plan also gives you access to our Revokable Trust and Pour Over Will creation tools. Many people prefer establishing a Revokable Trust and Pour Over Will to a simple Will because it allows control of assets to be transferred quicker and gives you more flexibility on how and when your assets are distributed. If you have multiple beneficiaries or wish for assets to be distributed in a specific fashion, you may want to consider using a Revocable Trust to do so.
One of our goals here at TrustedWill is to help you ensure your legacy in the fashion you intend. By distributing your most up-to-date estate documents to multiple people (you choose who and how many people receive them) the chances of your Estate Documents "not being found", an older version being presented at Probate, or a modified version showing up is highly unlikely. Having a video recording of you reading your Will available to show at Probate will also help quash any potential challenges to your Estate. All of your documents and videos will be digitally signed and timestamped. Digitally signed documents CANNOT be altered without destroying the digital signature and the timestamp provides absolute proof of when the documents were signed. Additionally, when a document or video is digitally signed, it creates a unique "thumbprint" for that file and with the Gold Plan or higher, these thumbprints will be stored in the Public Blockchain, offering yet another irrfutable timestamp and can be used to verify the document. The thumbprints stored on the Blockchain do not include contents of the document, only a thumbprint that can be used to verify the authenticity of the document using well-established cryptographic methods.
The Gold Plan is $399 for the first year and renews for $99 per year thereafter. Lifetime Renewals are available.
The TrustedWill Platinum Plan includes everything in our Gold Package, with 10x the amount of storage space in our Digital Vault for a total of 10GB. This will allow you to create and store over two and a half hours of video messages to your loved ones. You can create videos that will be shared on specific birthdays or anniversaries that could correspond to specific gifts in your trust. This is a great way to share your love and maybe some life tips with your children or grandchildren as they grow up.
The Platinum Plan also includes reminders to return to TrustedWill and do an annual video certifying that your estate documents are still the most current versions that exist and there are no other estate documents that have been created. Of course, this is also a great opportunity to review your estate plan. If you used our estate plan builder and you DO wish to make changes, it is very easy to make modifications to your estate documents. Keeping your estate documents up to date and/or recertifying each year that no changes have been made is powerful evidence that can be used in a Probate court to ensure that any potential challenges to your Estate will be difficult if not impossible.
This plan also includes Expedited Death Verification and Personal Phone Contact with the Executor and/or Trustee. We utilize the Social Security Adminstration database to determine when someone has died. Generally, you can obtain a certificate of death from your state, county, or local Health Department. Once obtained, the Death Certificate can be sent to TrustedWill. Our team will then contact the appropriate Health Department to verify the authenticity and then proceed to distribute your estate documents per your instructions.
Whether we become aware of your death through the Expedited Death Verification process or through the Social Security Administration database records, the team at TrustedWill will reach out to your key contacts - Executor and/or Trustees - by phone to make sure they know how to log in and gain access to your estate documents and relevant videos and instructions. TrustedWill takes this extra measure to make sure your legacy is carried out as you desire.
The Platinum Plan is $699 for the first year and renews for $129 per year thereafter. Lifetime Renewals are available.
TrustedWill Plans at a Glance
| | Free | Silver | Gold | Platinum |
| --- | --- | --- | --- | --- |
| | | | | |
| | | | | |
| | | | | |
| | | | | |
| | | | | |
| | | | | |
| | | | | |
| | | | | |
| | | | | |
| | | | | |
| | | | | |
| | | | | |
| | | | | |
| | | | | |
| | | | | |
| | FREE | $99 | $399 | $699 |
| | N/A | $59 | $99 | $129 |
| | N/A | $590 | $990 | $1,299 |